Today's prompt is to write a letter to someone who you miss. Well, this one hit home. I decided that since the 7th Anniversary of my Papa's passing is coming up that I would write a letter to him. I was his first grandchild, so we always had a special bond.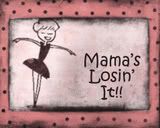 Hop on over and join the contest
Papa,
I must say that time has passed so quickly. That always happens with time, it comes and goes before you know you ever had it. When you got sick time flew by before it was time for you to go home. It was a sad time for me and took me quite a while before I could talk about you with out a tear.
I do miss going to your and Nana's house and you sitting in your chair watching the Discovery Channel chewing your snuff. The smell of that stuff still reminds me of you.
On October 18th it will have been 7 years since you left us. I know you are in a much better place, so just in case you have been too busy in Heaven, I just wanted to let you know what I have been up too!
I am married now, my husbands name is Curtis. He is wonderful. Amazing. He loves me so much. We have a son, his name is Curtis Mason, we call him Mason. He has fiery red hair and he is just a pistol. I often think of how proud you would be of me and how much love you would have for Mason. It is funny because Mason was actually due to be born on the day you passed away. I think in some weird way that did not happen just because Mason needed his own day, a happy day just for him to come and meet us all. So, he came on the 4th and what a happy day it was.
Although you are in Heaven, we still think about you and talk about you. Mason has a book that is called, "Little Loon and Papa." It is about a baby bird and his Papa. So when he tells me he wants to read his "Papa" it always makes me think of you.
I miss you a lot and I know I will see you again some day.
Much Love and BIG Hugs,
Leslee