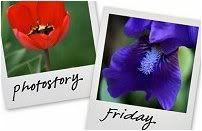 Hosted by Cecily and MamaGeek
Honestly, this was not my idea. I saw it on McMamas blog. So, it is a stolen idea. Mason loves to "play beans." He climbs up in his chair armed with his favorite bull dozers and trucks and his little imagination goes wild... Sometimes he eats the noodles... That's okay, right?
Curt walks through the door one morning after work. I was telling him how much fun mason was having. He walked over to him to check it out and the rest of the convo went like this...
Curt-
"What on eart is he playing with?"
Me-
"Um, beans."
Curt-
"Are these ricen beans?"
Me-
confused, "HUH, are you serious? They are pinto beans."
Curt-
"Are you sure, because I just took a class on this and they are very deadly!"
Me-
looking at Mason licking a bean... " Um, I bought them in the grocery store, do they sell ricen beans in isle 9 at Wal-Mart?"
Curt
- still inspecting the bean to see exactly what it is...
I guess it is not too funny, but Curt takes all of these chemical classes for terrorism and such. So he is always in the know about such stuff... Me, not so much. I am pretty oblivious to all that dangerous stuff... Now, I guess I know that ricen beans look like pinto beans... So, if you didn't buy it in isle 9, be skeptical.
Have a great weekend.
Please do not forget to vote on your favorite baby name on the top of the side bar...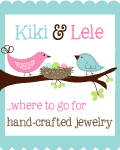 Also, the Gals over at SITS are previewing Spring Fling today and I am participating... Head on over and leave me some comment love... Please!