This week has been super busy for us. I personally am trying to cram a ton of things that we need to do in before Mr. Miles makes his appearance is less than 40 days... Yes, you heard that right, I am super pregnant! Surprisingly, I am doing GREAT! The only issue I have is sore feet and I am sure that is from the weight...
Read on and see what we have been up too!
Daddy is seriously thinking about going Pro at dirt bike racing... Mason is not sure about it though...
Practicing on his new dirt bike... How stinking cute is this???
Growing a baby is such hard work, but someone has to do it... Just look how big!
Mason had a time out or two... Bless his little heart!
We had some visitors. I have a GrEaT friend that lives in Texas and she stopped by for a few hours on Wednesday!!! We had such a great time. Her oldest son's name is Cole and Mason kept calling him "boy". He is still calling him that... He must have had a great time because he wants "boy" to come back and play with him.
Oh, and the reason for not editing my photos... My sweet niece, Ella Gracin is visiting for the night... She has been nothing but a little jewel and I just love her to pieces...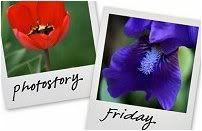 Hosted by Cecily and MamaGeek