Wordful Wednesday, for those who cannot keep their mouths shut about our pictures... For more WW posts, head on over to Angie's 7 Clown Circus!
Watching to see how Daddy does it! Mason has never really played basketball before, but he really enjoyed watching Daddy play a game of H.O.R.S.E.
Being a 2 year old, taking the ball from the big boys and running with it, all the while being a cute little stinker...

Just having a good time on an unusually warm Tuesday, the last Tuesday in December, 2008!



Go Here to see more of these...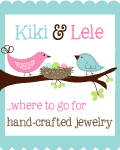 Please read the below post and please pray for Baby Stellan!
Also, SITS is having a sort of "bloggy how-to". Each day they are giving new tips to make your posts great, if you are new to blogging, head on over and see what they have to say...