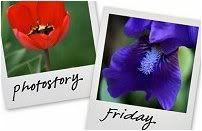 Hosted by Cecily and MamaGeek



This week, on Tuesday, we purchased Mason's costume. He was very excited about the fact that he gets to be "Mat Man"! It is so cute when he says it, because it kind of has a nasal-y sound to it! I wanted to try the costume on him, since he is a rather tall 2 year old and there are no returns past today at Party City! Immediately he was excited when I took the costume out of the bag. He was the most interested in the face mask part. It looks so funny because the eyes were cut crooked, and you can really only see 1.5 of his eyes...
Crooked face mask....
The look he gave me when it was time to take it off... We had to go to Wal Mart. I was almost for sure I would be making an appearance with the "Masked Crusader" to pick up some milk. I bribed him and he gladly took it off....
Here he is riding his bike around the living room, he ran into so many things because he could barely see. He did not really mind though...
I cannot wait to show you the full version of his costume!
For more Photo Story Friday posts, click on the logo at the top of this post and enjoy!