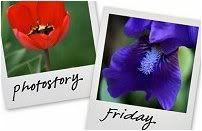 Hosted by Cecily and MamaGeek
I am a lover of all things
"hand-made."
My love affair started about 2 years ago when my friend
Kacey
and I found
ETSY
. Every now and then, I try and make things on my own, but when I come across something I want/need and I know it is over my head or I do not have the time to even try, I head on over to etsy.
I am
28 weeks pregnant today
and so my search is on for
"must have"
baby items that I never got or ever knew I "
needed
" with Mason....
My first search was for a baby sling. When I had Mason one of out relatives let me borrow her carrier and Mason went everywhere in it. But she needed it back when she had another baby. So, this is a need. I
NEED
a carrier to carry Miles in that I can still use my hands and he can feel safe and snug and close to his Mama.
I logged into
ETSY
and searched "baby sling" and look at what I found... I just love this jersey knit
HAND-MADE
sling by
Lovey Duds
. I have picked out my two favorite styles for a boy, but boy-o-boy does she have the most beautiful fabric for girls... I am loving the Amy Butler fabrics that she uses.... But, I am having a boy, so he must ride in style like all little dudes would want to!
*
Camo
- need I say more... I bet I could even get Curt to use this one....
* Did I mention that they are
reversible
...
*If you do not like print and just want something that is one color, she has those as well...
Of course this one is my
Fav-O-Rite!!!
I just love it. The price is affordable and you can wear it in a ton of different ways.... And, it comes with an instructional DVD! How convenient!
Lovey Duds, also has blankets, birth cloths and nursing covers.... Oh- MY!
I am so happy to have found this site... Now, my little man can ride in style, be close to his Mama, and his Mama can multi-task...
In my oppinion, hand-made gifts are so wonderful to give and recieve. Even if you did not make it, someone did. They took their time to used their own hands to make a product just for you!!!
*** Coming next week, more products for Mom & baby. One of which I actually made all on my own- the others will be from
ETSY
!
Please tell me what your favortie mom/baby products are...