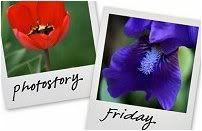 Hosted by Cecily and MamaGeek
If you are looking for my PSF look at the post below, you will find it there...
For those who know me it is no secret that I LOVE TO MAKE THINGS. Sometimes I get a little carried away, but that is what can happen when you really love to do something.
I have been missing "my outlet" which is crafting things like crazy lately.
I have decided that I will be re-vamping my much neglected ETSY shop. In fact I may open a whole new one. Well, maybe not. Still not sure about that one.
I want to start in a new direction. I have recently been told by a few friends and family members that I should sell the "other" stuff I make... "Other" meaning not jewelry, I already sell that.
I have really been missing making things and I got a ton of practice this summer and so now I am ready to sell "other" things. It should be an adventure.
My jewelry line has been much neglected as well... I kind of just put everything on hold while I was pregnant with Miles. Now I am ready to start it up again.
I am going to be advertising on other blogs, doing give-a-ways and some major sales for Christmas...
So, keep your eye out for what I have going on. When I get my ETSY updated, I will be posting the link HERE just for you to see.
These hand-made shirts are my absolute favorite lately. There are so many possibilities. Now that I have had plenty of practice, I have it down to a "T".
So keep your eye out for new designs as well... I will be selling these for a great price as well.
Wouldn't you just love to get one of the adorable shirts for your daughter, niece, neighbor, best friends child, grandchild??? I can also make a matching hair bow if you are ordering a girl shirt...
Prices to come soon. New, updated shop to come soon. "Soon" in my world means, most likely in a week or so. I do not like to work while my kiddos are at home or awake. So I will be doing all of my work while Mason is at school and Miles is asleep or after bedtime...