Okay
, I know you love
Kiki and Lele
so much that you are dying to help us advertise our newly started buisness.... Well, Kacey and I have a
great
way that you can
help
. You can copy and paste the text below onto your blog side bar (HTML/Java Script) or you can also put it on your MySpace page as well. If you are family,
you have to do this
. If you are a friend, you do not have to, but I still might bring it up the next time I see you....LOL! The finished product will look like
this
: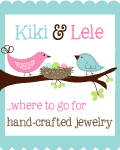 Everytime someone clicks on this cute little picture from your site, they will go directly to our site.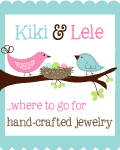 .
Thank you so much for your love and support, we greatly appreciate all of it!